ON MAY 12TH ANOTHER STRONG EARTHQUAKE HIT NEPAL!
SO

WE CONTINUE TO RAISE FUNDS TO HELP
THE VILLAGERS FROM OLD SHYABRUBESI!
With great shock we received news about the terrible earthquake that hit Nepal. Immediately we thought about our dear friends in Shyabrubesi. After long attempts we managed to contact our local collaborator and activist there Nyima Tamang, to hear very sad news, that Old Shyabrubesi is gone!
All houses were destroyed during the earthquake that hit Nepal on the 25th of April 2015.
Shyabrubesi
is situated
in Rasuwa district, one of the mostly affected areas.
Over the past two weeks
traumatized villagers
were trying to deal with the aftermaths of this terrible disaster,
while another strong earthquake hit Nepal again!
For the last over two weeks people who lost their homes have been living in open spaces to avoid landslides. They are scared, hungry, many in need of medical assistance. Due to lack of support in time some people died.
Many complain that helicopters just came to pick up the tourists while
they are left alone trapped there...
We made great friends there
with whom we were laughing, joking, gossiping, playing cards and sharing their worries.
These people always treated us like family.
Now we have been getting
desperate phone calls from them begging for help!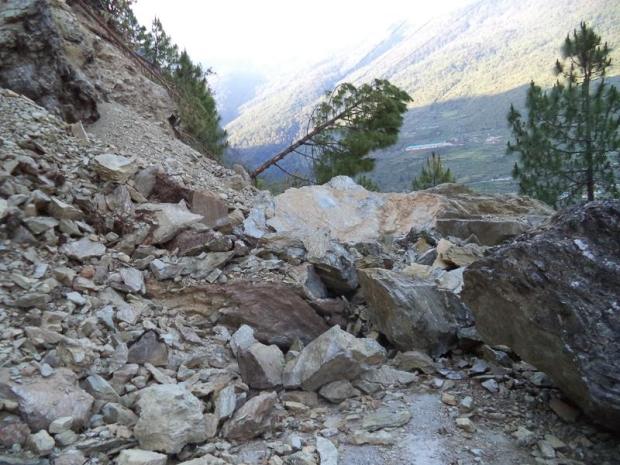 Constant landslide make the situation there truly critical!
Monsoon is coming soon and it rains often!
Prognosis of potential next quakes leave the villagers in the greatest fear!
WE HAVE TO ACT NOW!
SO HERE WE JUST LAUNCHED
A SECOND INDIEGOGO CAMPAIGN
TO HELP SHYABRU!!!
WHY
SUPPORT THROUGH OUR CAMPAIGN?
Our campaign is run by a team from Stories From Himalayas and Social Bakery project, as well as a local activist from the Social Welfare Foundation Shybrubesi (Martushka Fromeast, Ula Kahul, Nyima Tamang).
We have been
a part of this community since 2009
. Working with local people, we have created there
a community project
called
Social Bakery
, which aimed to generate income to support emergency needs of the villagers and which turned out to become very successful tool to empower local community there.
In 2013
Martushka Fromeast, Polish photographer stayed in Shyabru for couple of months to work with the
local community on creating intimate photo stories
on their spiritual life
within the
Stories From Himalayas
project.
Over the years of our involvement, we have seen the village realities. We have grown to admire its people and structure.
We are keeping in touch with them at this moment. We know exactly what they need!
Since the earthquake took place, most of the
international aid
has been getting to Kathmandu first. More remote areas have been reached much later.
Sometimes too late!
People from Shyabrubesi need our help right now!
HOW WILL THE RAISED FUNDS BE ALLOCATED?
We want to help the villagers not only to recover after the shocks of having lived through the earthquakes, but moreover to enable them to survive the monsoon season, which is about to start. Afterwards we hope to assist them to rebuild their lives there. There are many urgent and long-term needs in this community. Our assessment on the ground gave us the better overview of the priority needs.


IN ORDER TO HELP THE VILLAGERS WE NEED
IN TOTAL 35.000$ - 40.000$
This is an estimated calculation for now, since he situation on the ground is still very dynamic and hopefully it would not get worse within next few weeks
IN THE FIRST CAMPAIGN WE COLLECTED - 11,635$
WE ALSO COLLECTED DIRECTLY FROM PRIVATE DONORS - 4,500$
AFTER HAVING DELIVERED RELIEF HELP WE HAVE - 13.000$
We need your support to be able to do more!
Collected funds from this campaign will be allocated as follows:
planting of bamboo to protect mountain sides,

purchase of seeds for cultivation of food to help to ensure food sovereignty for the villagers,

rest of the funds will be allocated for the construction of protection walls against earth and stones landslides,

any remaining funds will be allocated to rebuilding the village infrastructure and other needs.
Old Shyabrubesi is situated in Nepali Himalaya, in the entry to Langtang Valley. Its inhabitants are Tamang and Tibetan origins. Prior to disaster there used to be 55 households in the village, mostly traditional old buildings as well as Tibetan Refugee Camp and Primary school. The village was situated off the main road at the start of the trekking to Langtang National Park. Getting there from Kathmandu in normal circumstances was an all day journey due to the road conditions.
https://www.google.pl/maps/search/shyabru+besi+rasuwa/@28.1649265,85.3414321,15z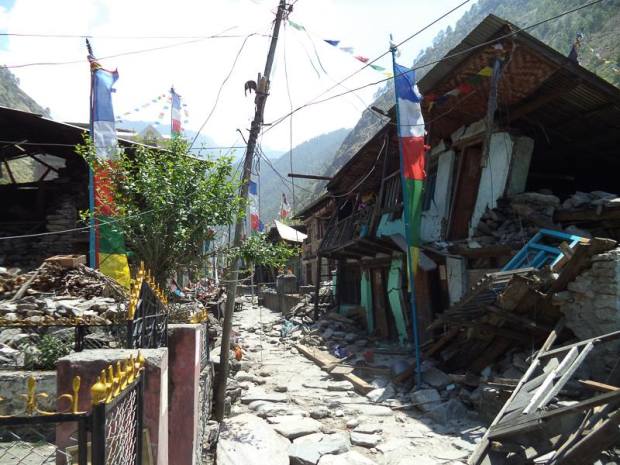 ON BEHALF OF PEOPLE OF SHYABRUBESI



THANK YOU VERY MUCH

FOR ALL YOUR KINDNESS!